FIGHTING TALK
(INTERNATIONAL POLITICS, GOVERNMENTAL DIPLOMACY AND INDUSTRY AT IDEOLOGICAL NO-MANS-LAND)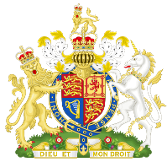 ME, MY ACADEMIA, MY FAMILY AND MY PRIVACY
I am working in agreement with the idea that the history I have on Celebrities here have been mired in confusion and a lack of information. That said, an assumption of vandalism and harm caused by a supposed lack of information does not generally excuse the effects of Championing the needs of the destructive and abusive poor, while clinging to my Books without permission, through which processes my finances are wrecked, to make statements that facilitate exit from the destruction of a person's own civil living or open invitation to Hoodlums and Criminals to take Part in the destruction of my civil living.
PROPERTY EQUITY AND CREATIVE EQUITY BROKER PROCESSES
PUBLIC PLACE AND PROPERTY BROKER - PUBLICITY BROKER - BOOK PURCHASE
OR
SOCIAL MEDIA CONTROL - BROKER PROCESSES AND ADMINISTRATION - BOOK PURCHASE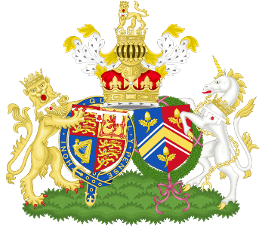 CADEMIC VANDALISM AND THE DEFER OF SOCIAL PROBLEMS
They claim I am here getting all over the place because people fought my wars and yet I was happy for the Police to keep doing Police work; I wouldn't know, I know however that I am an example of the effects their stupidities did produce, as we have completely forgotten that it was the safety and wellbeing of people who lived in areas we designated as ideological no man's land, as they burned my assets in communist territories to get me doing the bidding of celebrities forcibly, which bidding of celebrities was therefore incredibly important. The kind of effects such nonsense will have on Police work will be that Police were unable to decide which criminal minds took up job roles in the department and we have not heard all about their media appearances due to the results of such effects yet, we have only to put up with the daily gimmicks. Eventual result here is the three main activities that tear down my finances every day, shooting off the big mouth at me as well i.e. it picks up my earnings to make stupid announcements about young millionaires it created from twats that did what it wanted, it picks up my daily business as something which the world of men created to improve the lives of men and it gets involved with my concerns unprofessionally, to build communities that made use of products it created by copying what my clients did with me, hence services I provided were never complete and it was impossible to talk about readership at the Bookshop. Finished with this, it is now working civil service narcissism to make me homeless, while its stupidities ensured I was never employed because I resist its practical jokes; shows up here everyday to display something of idiots who got involved with Industry property owners to be the right hand man and left hand man, playing with my earnings, at the same time while it kept its own, it only learned to become a bully and not what is really important having been that I have allowed it to keep its earnings. They claim I behaved like a foreigner and my activities were not really British which is nothing unusual, as they were so wealthy they needed to set me out as a bum so they can bully me to befriend the wealthy, but we had a problem when my career and social life stagnated because a whole community was built up to see me without my clothes on and seek stupid evil immoral society fortunes by doing so. Every time that the Politicians had given their stupidities an opportunity to have a go at the jobs of public enforcement officers, we end up with something like this and when I mentioned it so, I must have said something which allowed its stupidities to learn its place again, so it does have my congratulations thereof.
TRADE PLANNING ASSET SECURITY BROKER
OWNERSHIP POPULARITY AND CELEBRITY INVOLVEMENT ADMIN
(EQUITY BROKER AT CONDUCT OF ENTERPRISE - PATENT MARGINS)
© Copyright Tunnel Light Books and Holdings Ltd