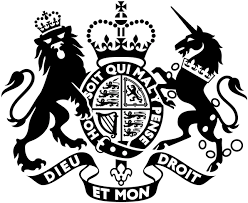 ARCH PRINCE'S ROYAL ARMED FORCES ORDER AT INDUSTRY
(THE ROYAL HERMITAGE ASSET EQUITY TRUST EMPIRE)
I am said to be a character who had a high opinion of myself but the women tended to show me that I am not that important – it is utter nonsense as their foolish women were supposed to show up here and pick me up from a point where my finances were a mess and then build a life with me to select the best genes and the best resources, their failure to do so and need for continued appearances is becoming annoying and it needed to stop blocking my personal life. I do wonder how they expect people to do the work for their immoral society stupidities, so they may show up to select genes and resources, I know however that if my wife did it for them, I would be insane all of the time. When it really comes down to it, never really a matter of who was right or wrong but more a matter of a 20 year career mess that they have saddled me with, seeing that their earnings had turned them into social bullies who manufacture a media presence to pick up everything I did for recovery, they must have learned what every person on the planet thought was the most important things to consider with respect to personal finances, so I am not going to dignify the habit and the daily performance of the habit with a response, just going to experiment for my part on the social front as well, as per whether they can take me on or not. The part where I am a coward is all good naturally until such a time as it becomes a matter of whether or not I can take them on physically such that we ended up meeting on such a basis. If I had failed to conduct my concerns in this way, considering it tended to suggest I brought it all upon myself, while in reality it simply makes them accountable to pay for what they use in this place, makes them a difficult market for their behaviour and stops their stupidities moving my earnings acumen to bigger companies to shoot off the big mouth and get rich fast at immoral society, expressing most of their stupidities at me on social Media, if I had failed to conduct my concerns in such a manner, it would suggest my Books ended up in its stupid head and it therefore did not have to pay for it to be in there. They do claim like their foolish Muslim friends especially loved the stupid distant violence for the purpose of picking up all I did with my career, fingering my bum and shooting off the big mouth when they are not doing some jihad, that I had organised the career in a way that made trouble for me, which is utter nonsense as none really spends the time working on a career in terms of the idea there were people who thought themselves entitled to other peoples career and I am still living in such a delusion; it needs to find a real toy and get involved with my concerns professionally, the rest of it is its big mouth wagging. They do claim it is the nature of right wing politics but so are we aware that the only way an idiot turns up here to spend my time and career making statements of the way his 6 year old child deserved an advertisement contract from Cadbury, was because they never stopped the stupid interest in my personal space and a need to show up and play abusive narcissistic games with me until they had to catch their breath – it is the big mouth wagging the entire time, it needs to keep it shut when it is not talking about something it paid for around here and shut down the gimmicks.
It should be noted that this nonsense has progressed from sexual narcissism (with a big mouth when I have not built them and their distributors a profile, to make their idiocy something I can live with in a really big way) which made sense of their need to peddle my personal space or pass it off as their own in a bid to get paid for being popular 18 years to 2022, it has since grown into the monstrosity of stupidities that we see here while the scum kept their earnings for bullying purposes. The foolishness of their private security industry and famous idiots, building up to something that allowed their ageist stupidities to decide if I was irritating enough for other people to attack because I will not do harm to their enemies.
They do eventually suggest I always got along with star sign predictions and analysis when it flattered me but tended to criticise it when it painted me in unfavourable light. The truth of it was largely a matter of what people did when they felt they had information on others, besides which there were facts in the world of star sign reading which disputed the idea that Libras was lazy, conceited, and cowardly. What they have done is pick up embarrassing or annoying things that you may have done because a bunch of idiots expressed an interest in my personal space and got about telling people they had evidence from the stars, that this was who I really was. In the end a Libra was a cardinal star sign and the three elements of their daily activities had to be present; the part where one dresses up and goes out to meet people on a career and intellectual level, the other where I had a social life because I am extroverted and the other where I had a personal life because I am introverted. Where we are at this stage is a degree of abusive behaviour which is now picking up everything I did with my career to pass off as their own and kill off my finances, during which process they got to screw up government offices really badly before they handed it to people like me, hence the insults of getting imagination up my bum and putting labels on to describe me as smelly and farty etc – it will not yet stop picking up all I did to earn a living and pass it off as their own, then tell me disobediently that talking will never stop them, whilst its stupidities had not yet developed into a process where I built their distributors a profile and built them one as well, to ensure my attitude painted such a picture as suggested none had ever made contributions to wealth and social inequality before I came along, what it has done is develop it into abusive behaviour that rogue landlords can engage with, show up at the civil service with some narcissism that will ensure the government stopped supporting me financially while they trashed my earnings and kept their own incomes to tun up on my Public image for dress well self-exhibitionist media narcissism. The two parts of their gimmicks at the civil service and stupid men who are going to tell me what to do as well, picking up my career to pass off as their own while I needed it to pay my Bills are now about to meet and the main facilitating factor naturally is the fact that they never involve themselves with my concerns professionally, for obvious reasons. It does confess eventually that these were examples of reasons they attacked libras without reason or purpose but that was not the question here either.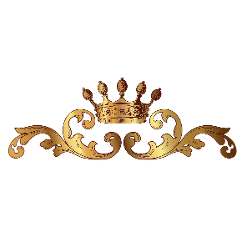 ROYAL HERMITAGE AND APPLICABLE CROWN ECONOMIC INTERESTS
IMPROPER INVESTITURE AND ABUSIVE INVOLVEMENT
I am working in agreement with the idea that the history I have on Celebrities here have been mired in confusion and a lack of information. That said, an assumption of vandalism and harm caused by a supposed lack of information does not generally excuse the effects of Championing the needs of the destructive and abusive poor, while clinging to my Books without permission, through which processes my finances are wrecked, to make statements that facilitate exit from the destruction of a person's own civil living or open invitation to Hoodlums and Criminals to take Part in the destruction of my civil living.
PROPERTY EQUITY AND CREATIVE EQUITY BROKER PROCESSES
PUBLIC PLACE AND PROPERTY BROKER - PUBLICITY BROKER - BOOK PURCHASE
OR
SOCIAL MEDIA CONTROL - BROKER PROCESSES AND ADMINISTRATION - BOOK PURCHASE
TRACKING DEPLOYED PROPERTY EQUITY
(ARCH PRINCE'S PRIVATE EQUITY INETLLECTUAL PROPERTY ADMINISTRATION WORK)
REPETOIRE OF THE INNOCENT AND HARMLESS CIVIL RIGHTS IDIOTS (APPLICABLE)
© Copyright Tunnel Light Books and Holdings Ltd